CSL Plasma is one of the world's largest collectors of human plasma. Their work helps to ensure that tens of thousands of people are able to live normal, healthy lives. In an effort to recruit new virgin donors, we collaborated with illustrator Andrew Bannecker to bring this work to life. In doing so, our campaign broke CSL Plasma's record of new donor sign ups in a single day.
​​​​​​​​​​​​​​
:15 OLVs: 
For our online videos, we wanted to show how easy it is to make $700 a month by donating plasma. Though we were originally tasked with creating one video, we found multiple ways in. Walking In and Everyone Donates have over 3.3 million views each on Youtube with video completion rates of 98%.  
COVID-19 Safety Messaging (Postcard, email, posters):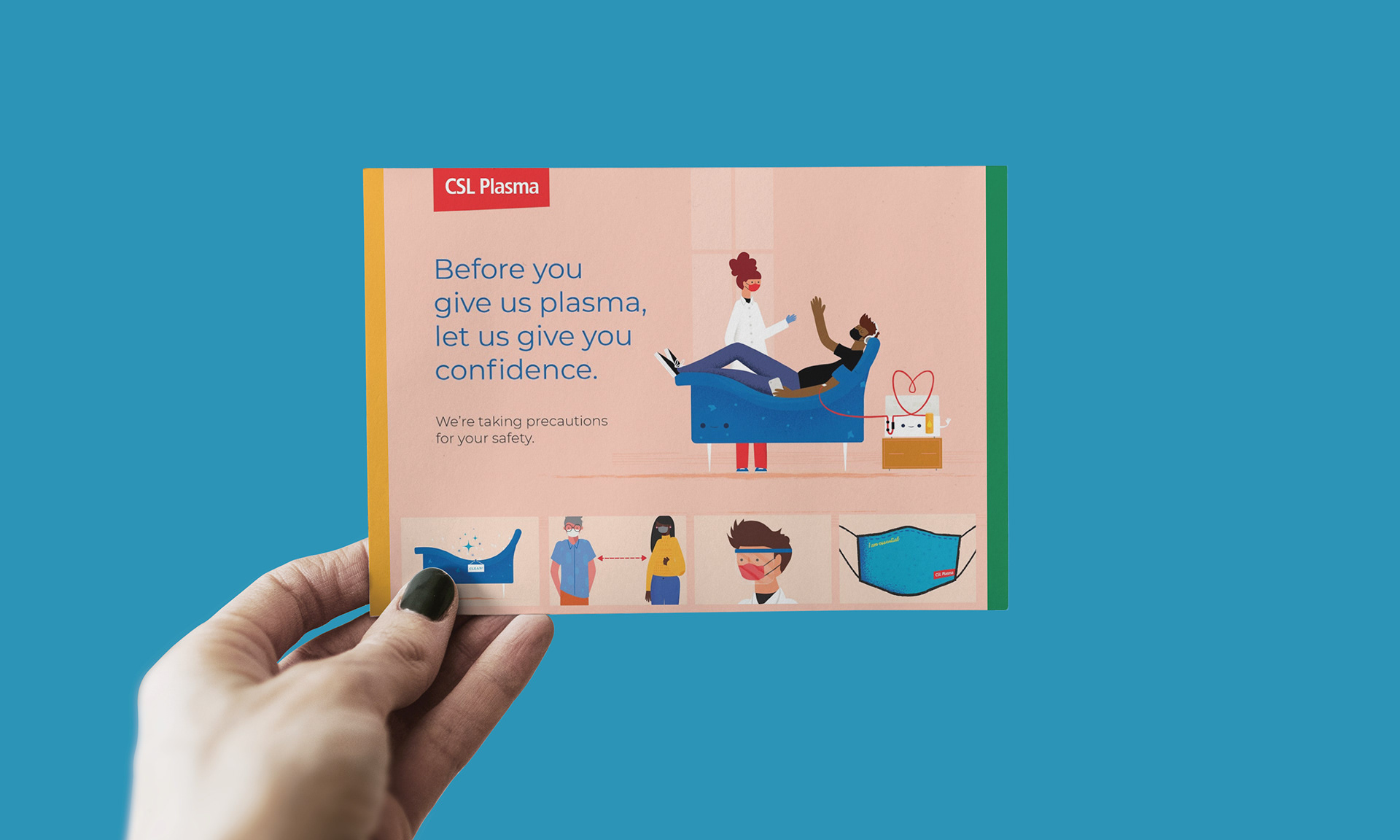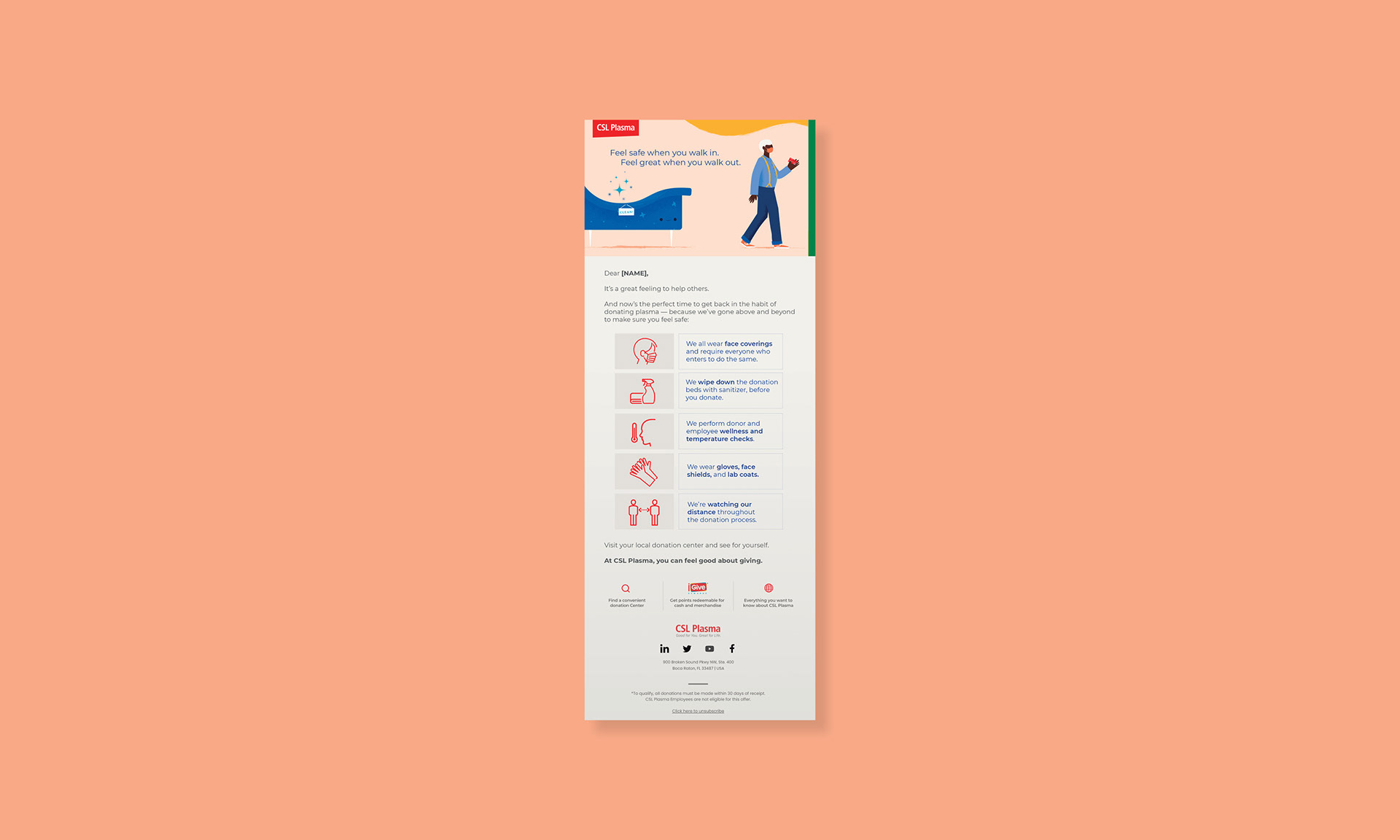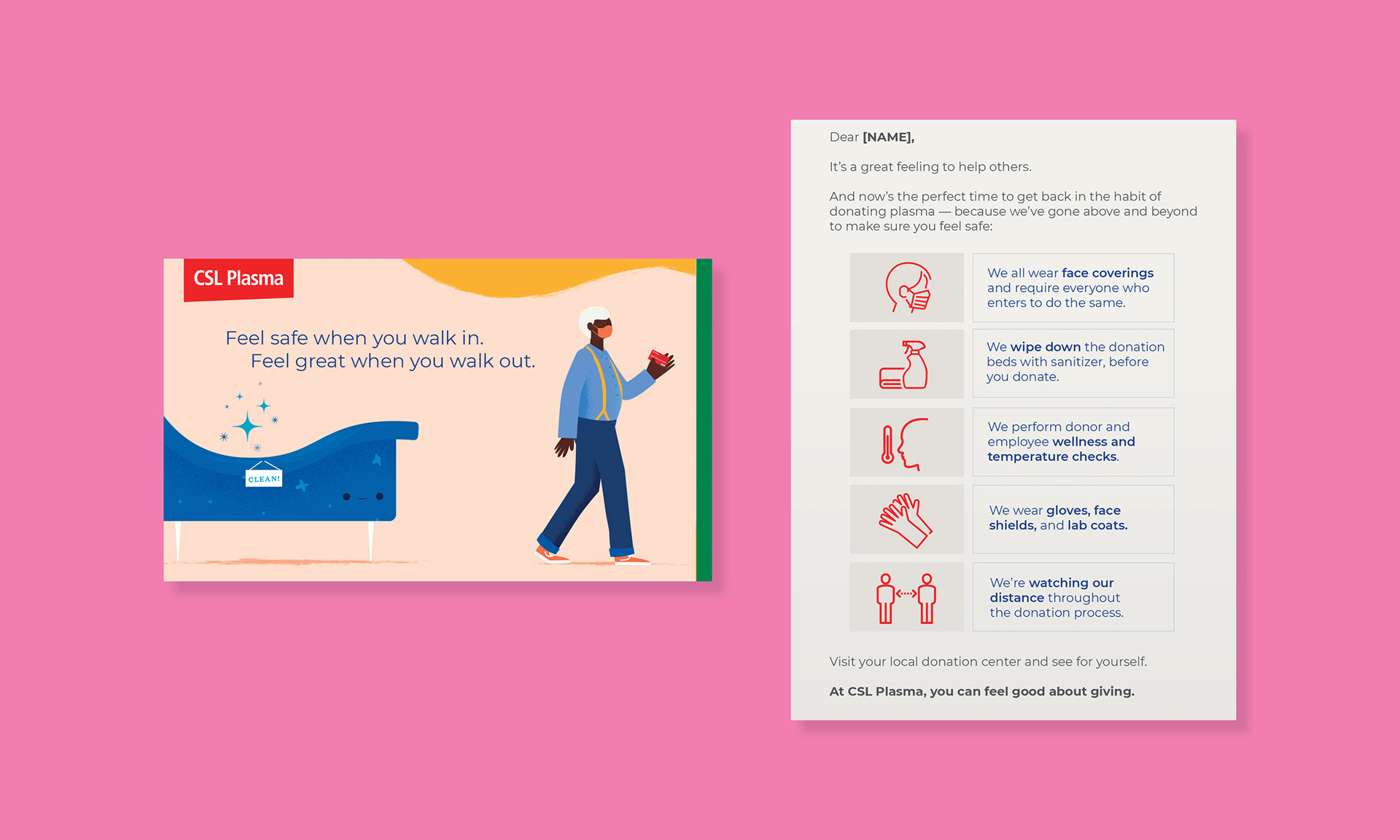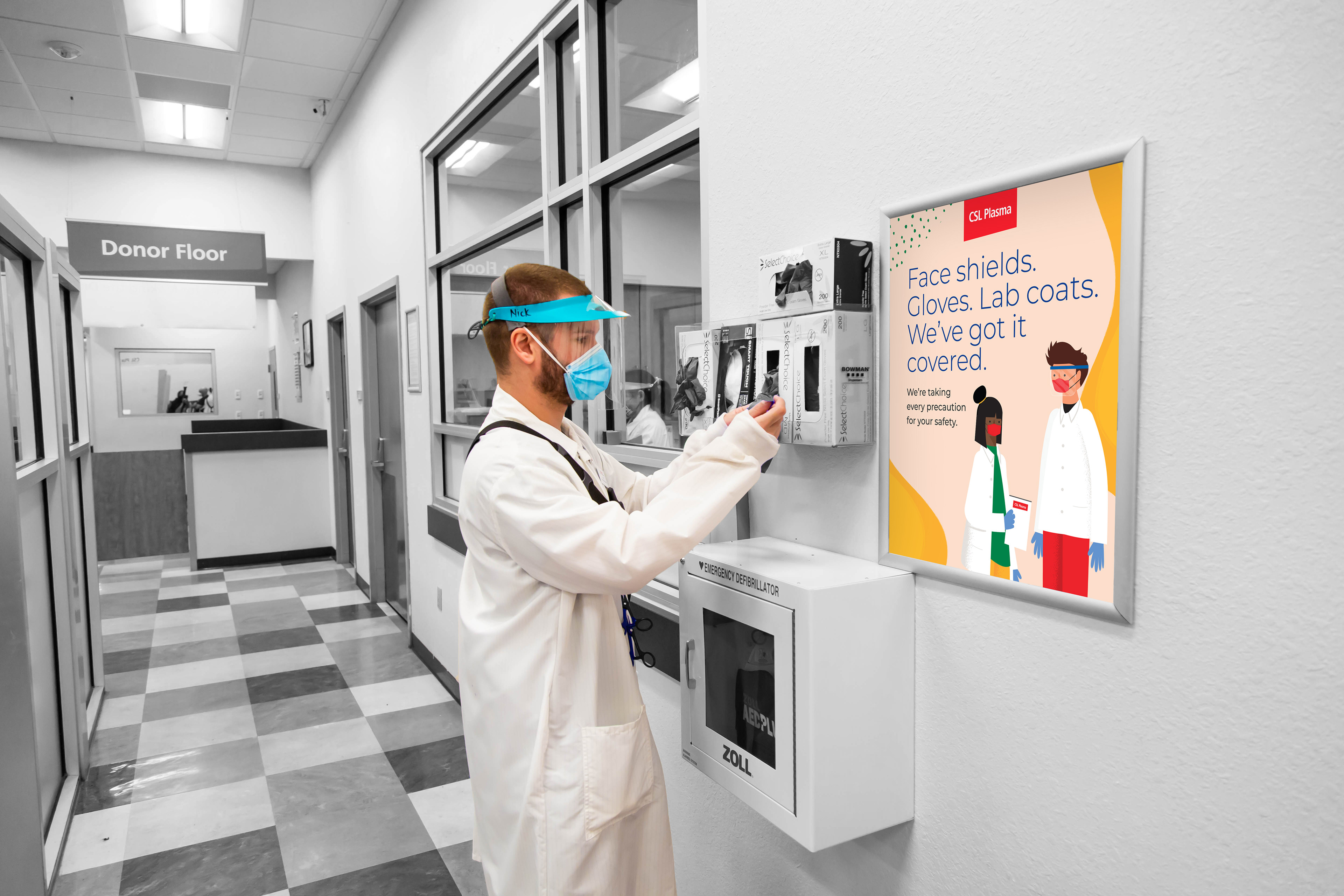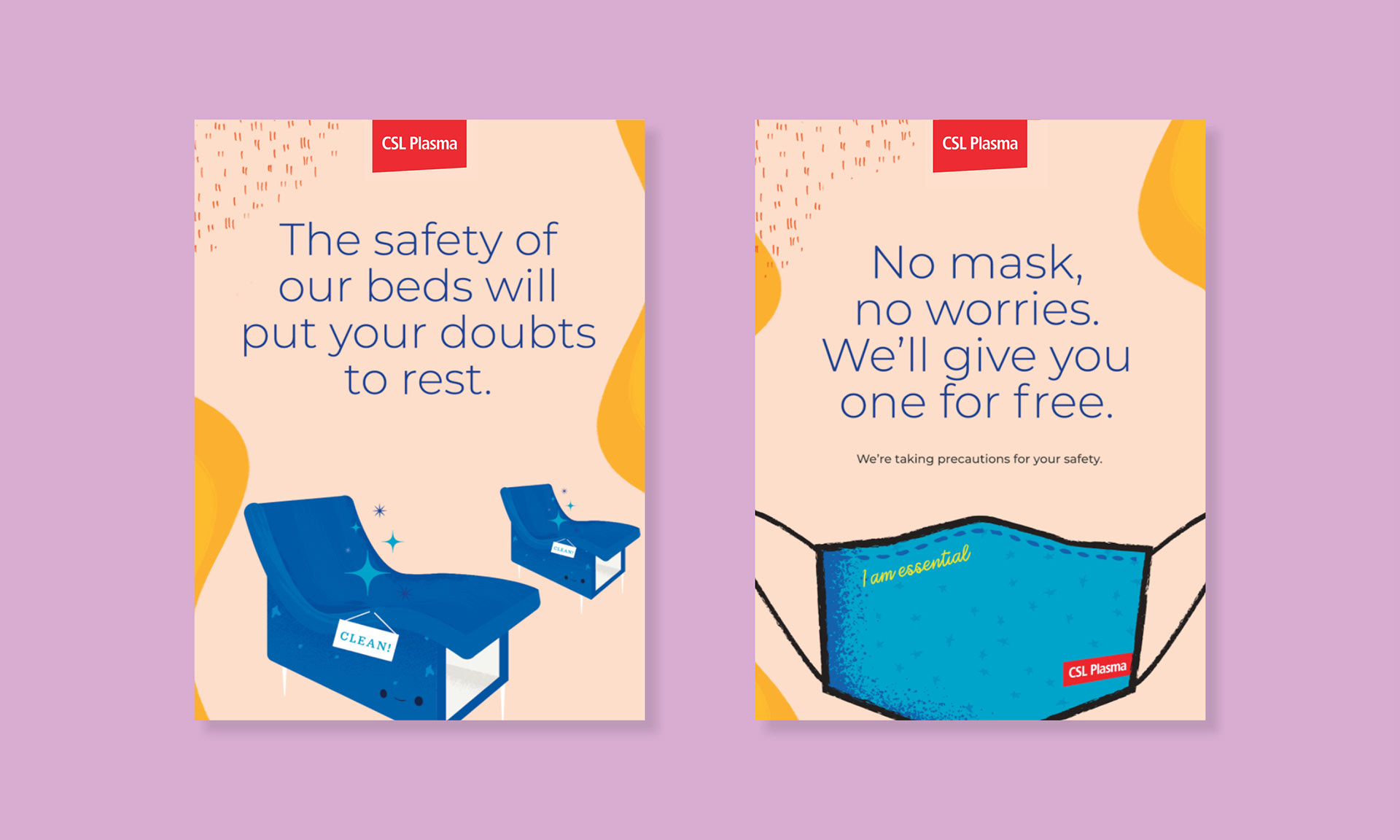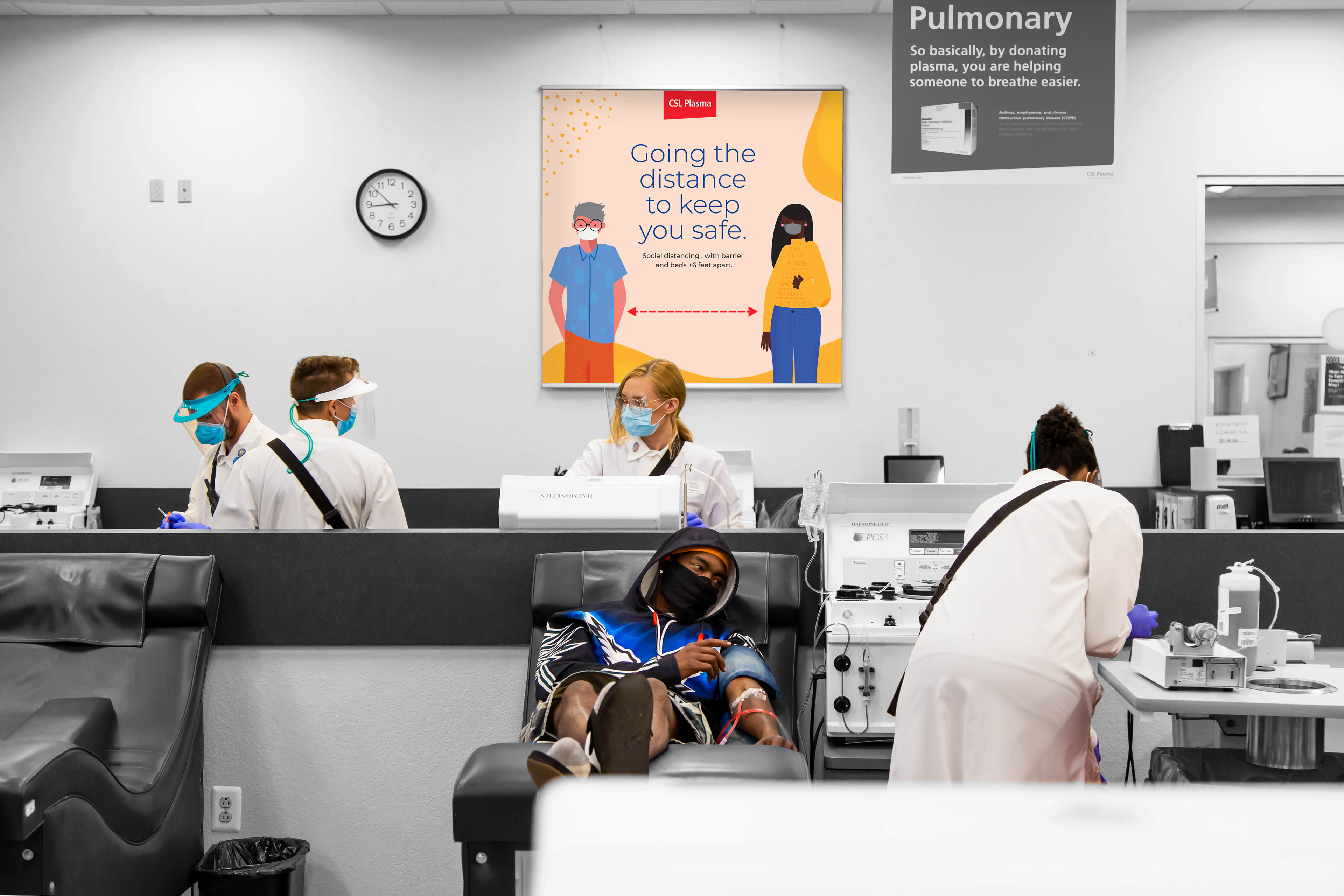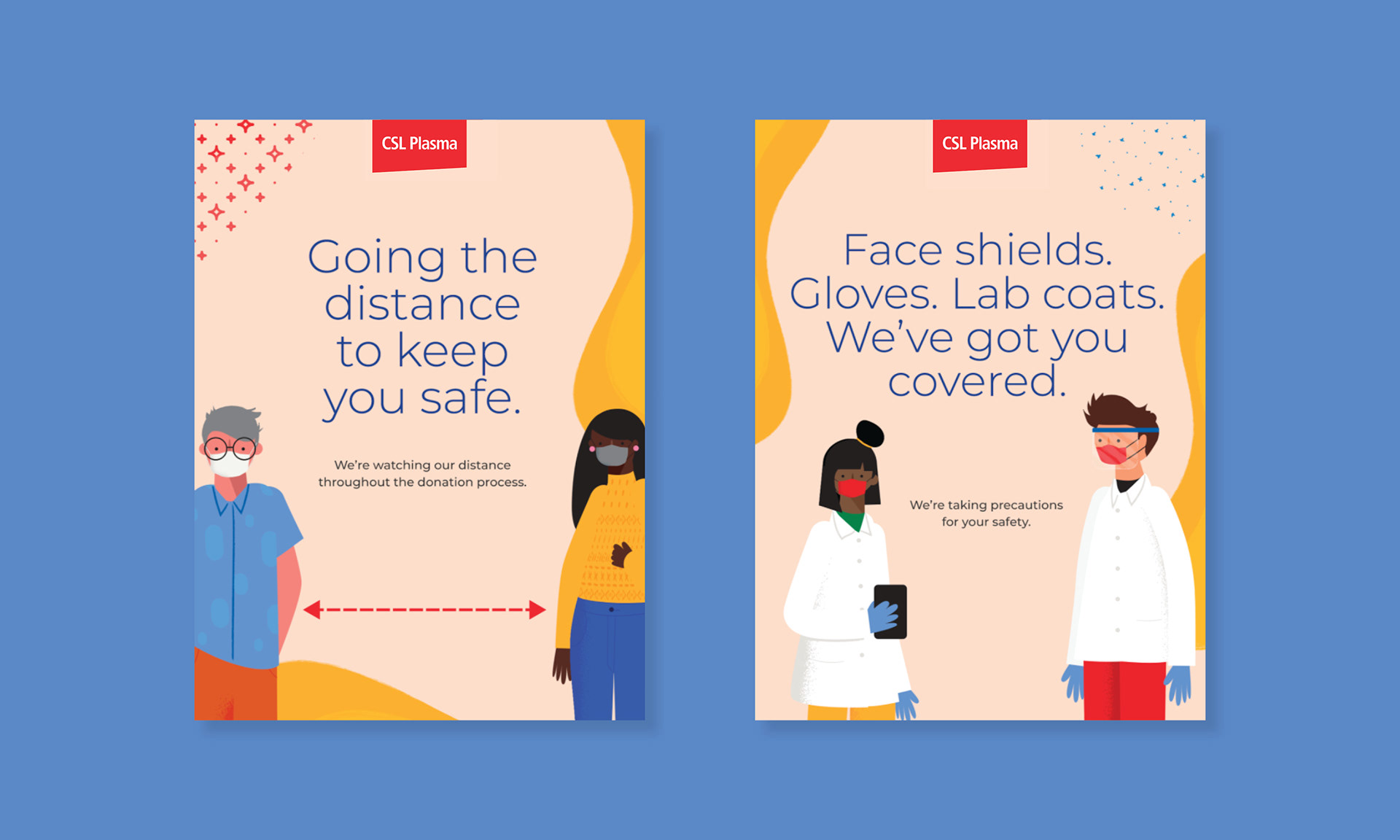 Friend Referral Program (Posters, tent card, email):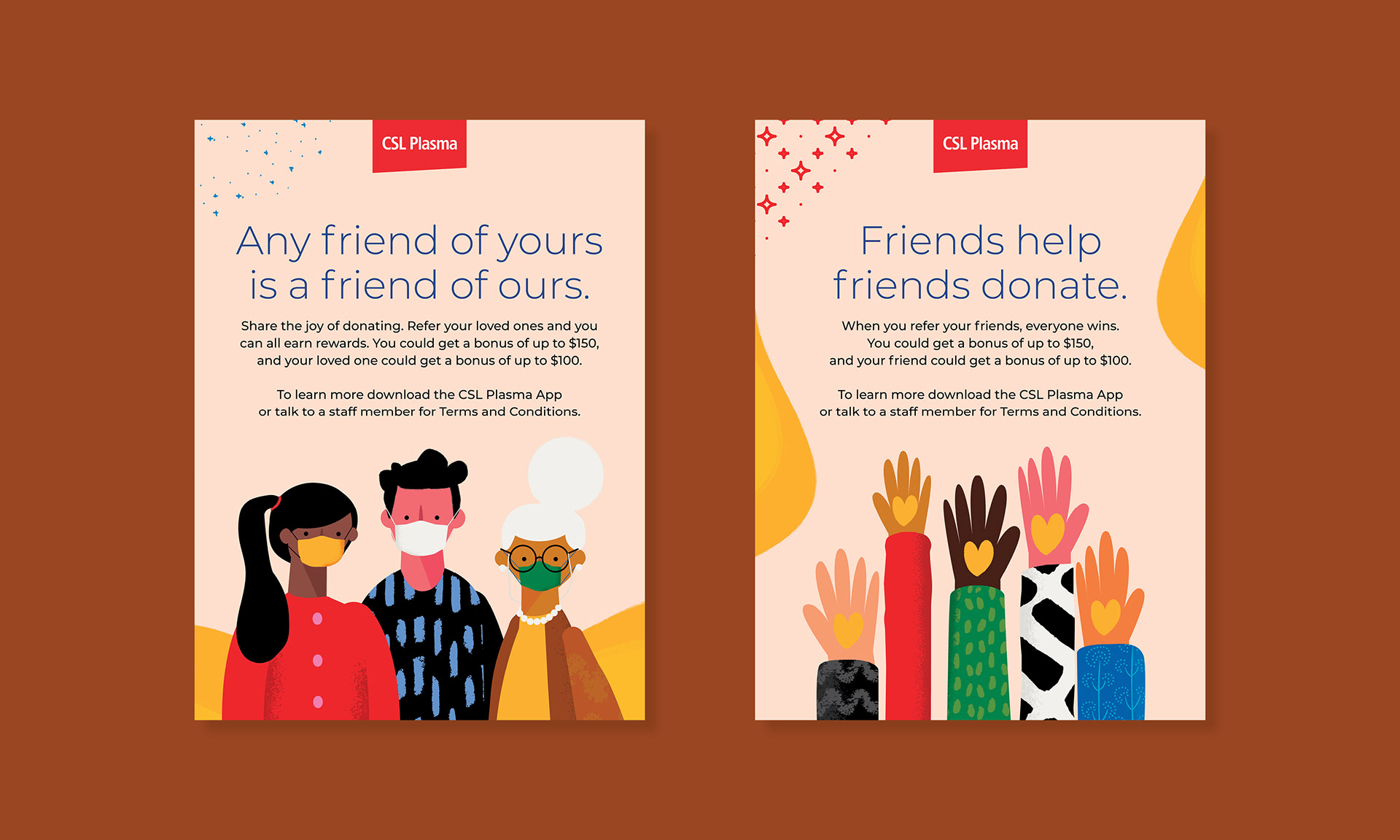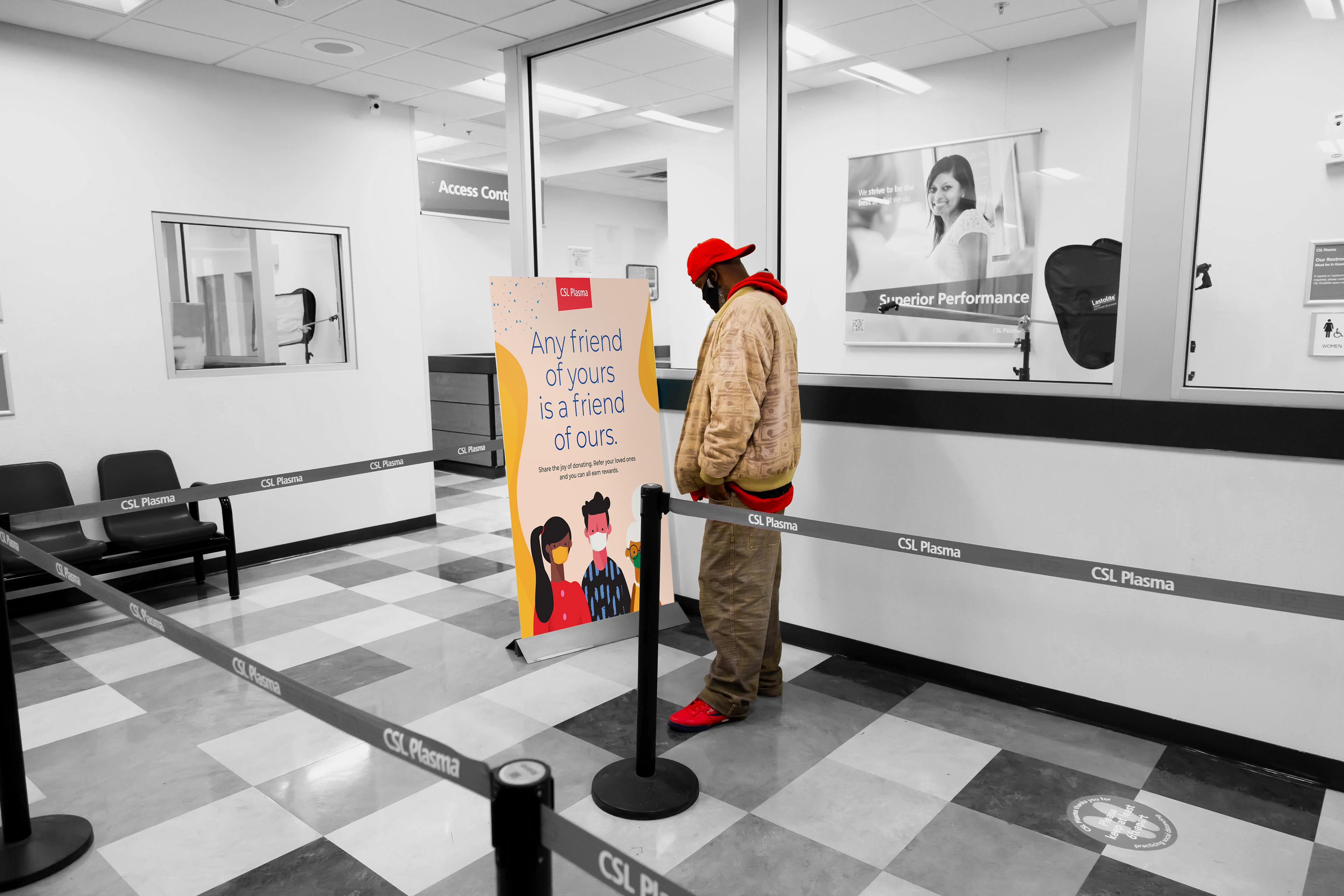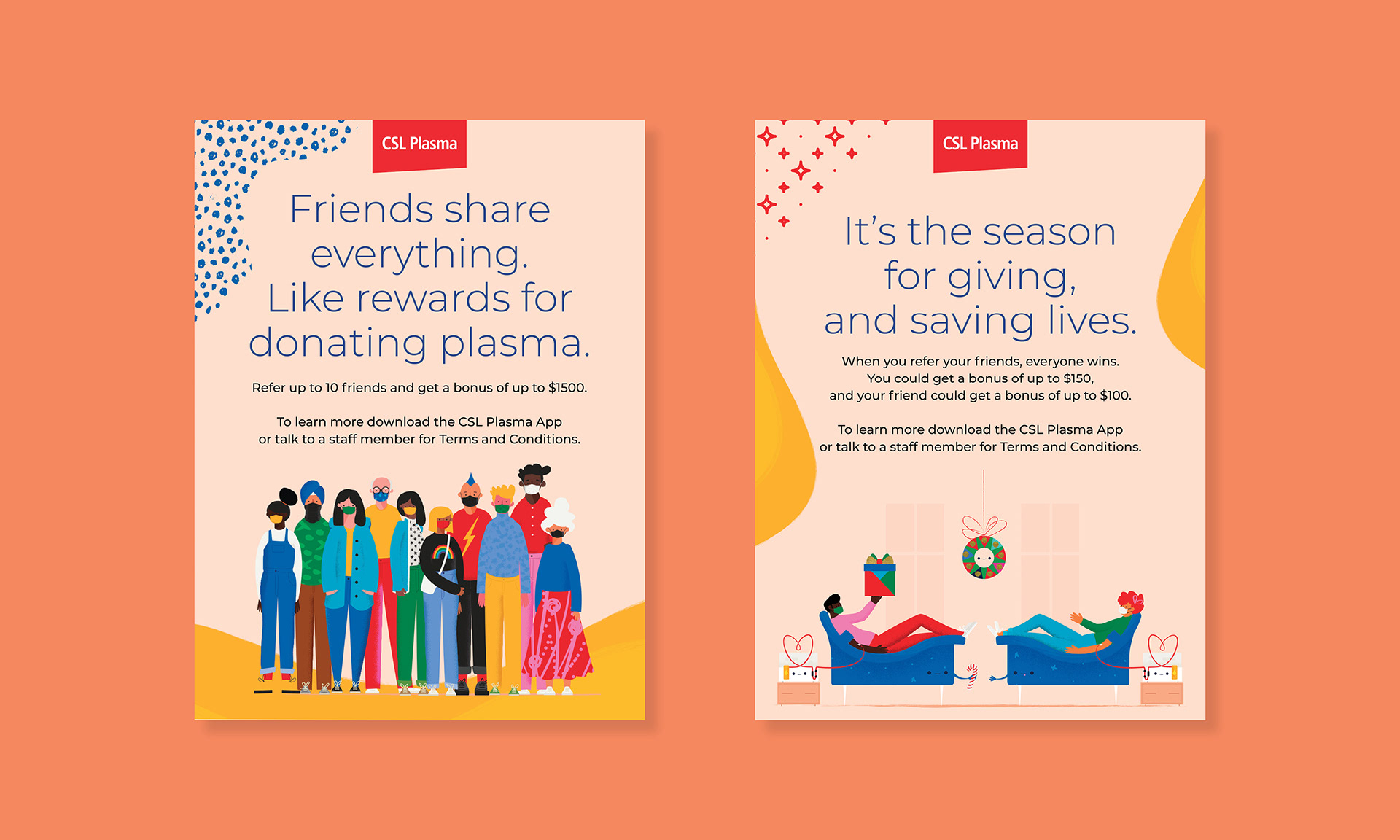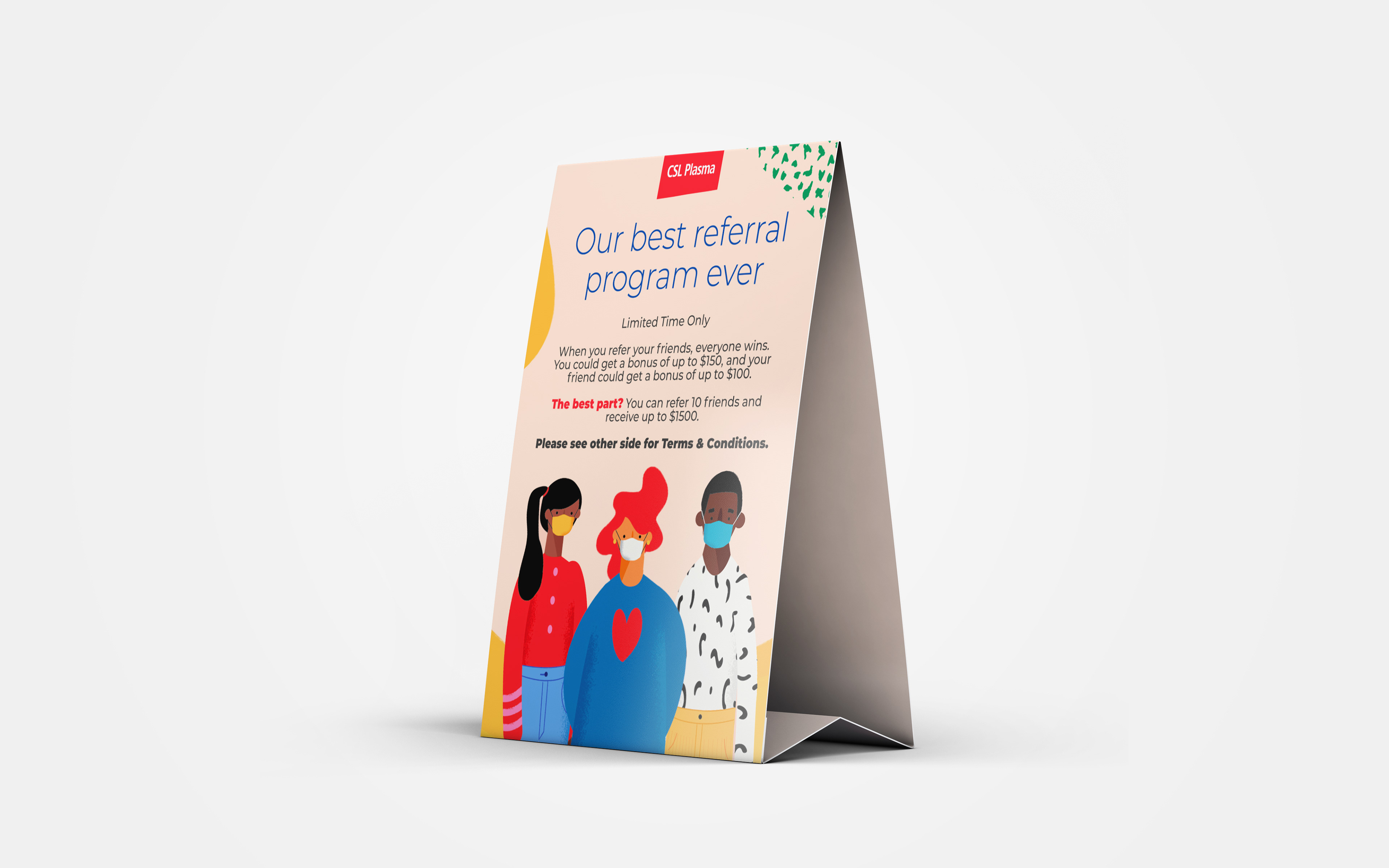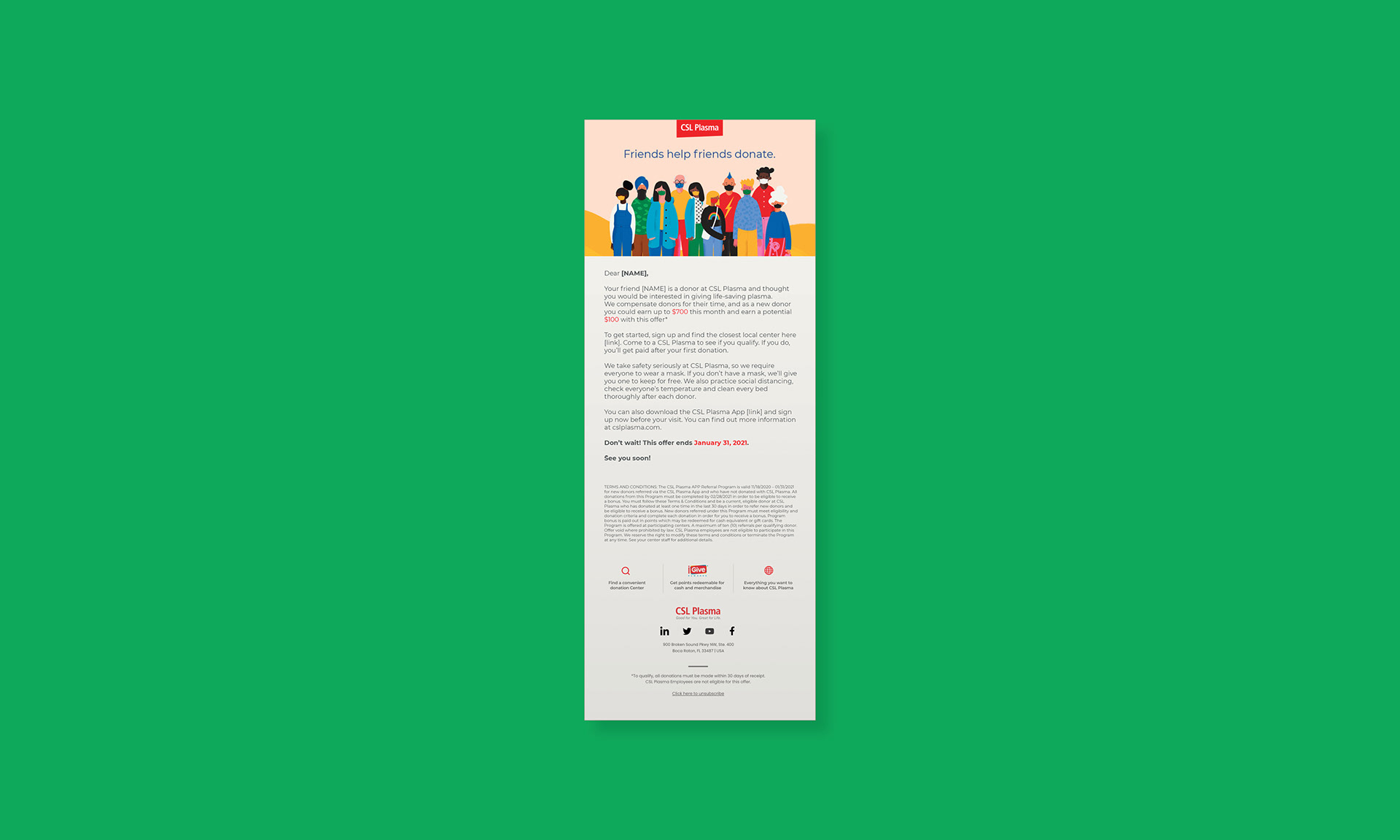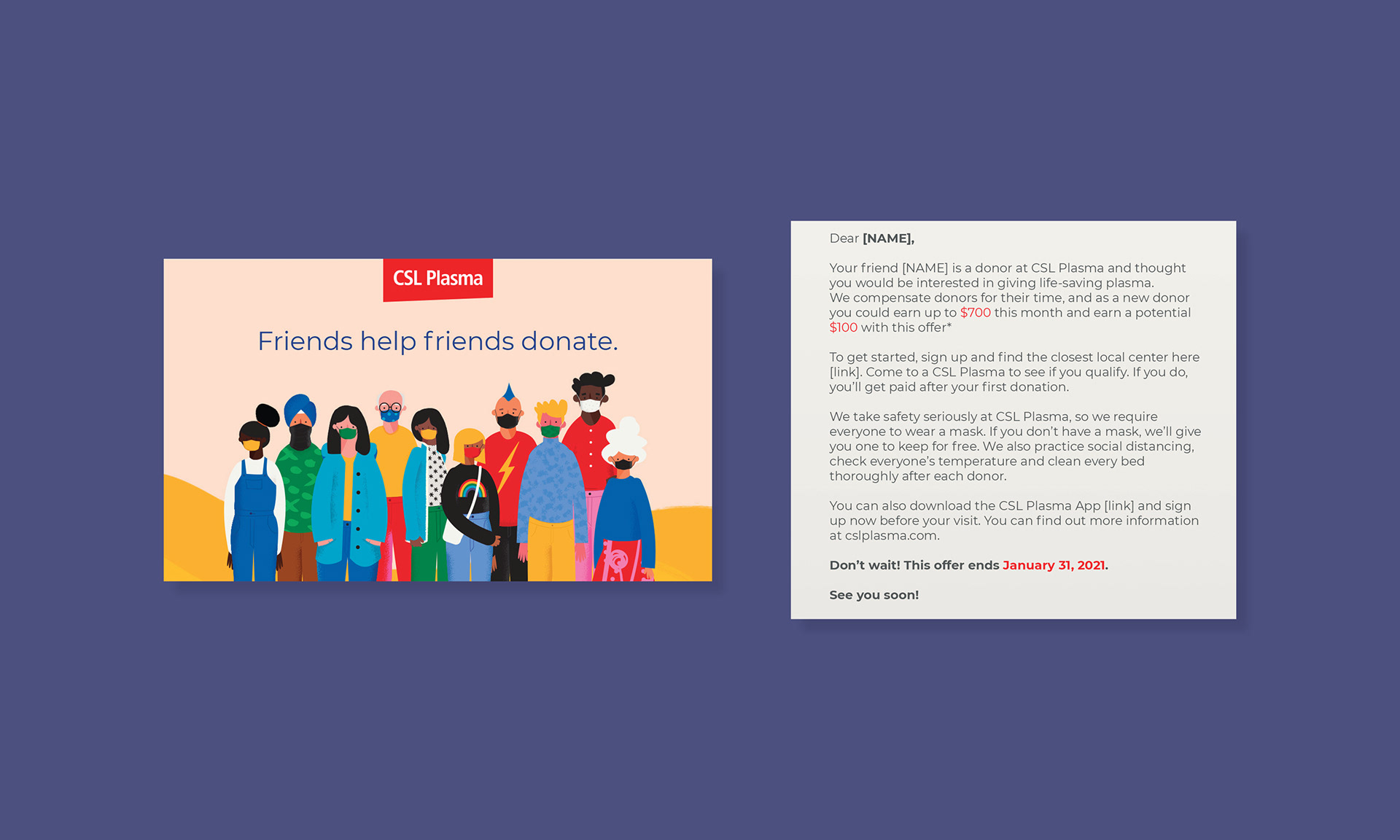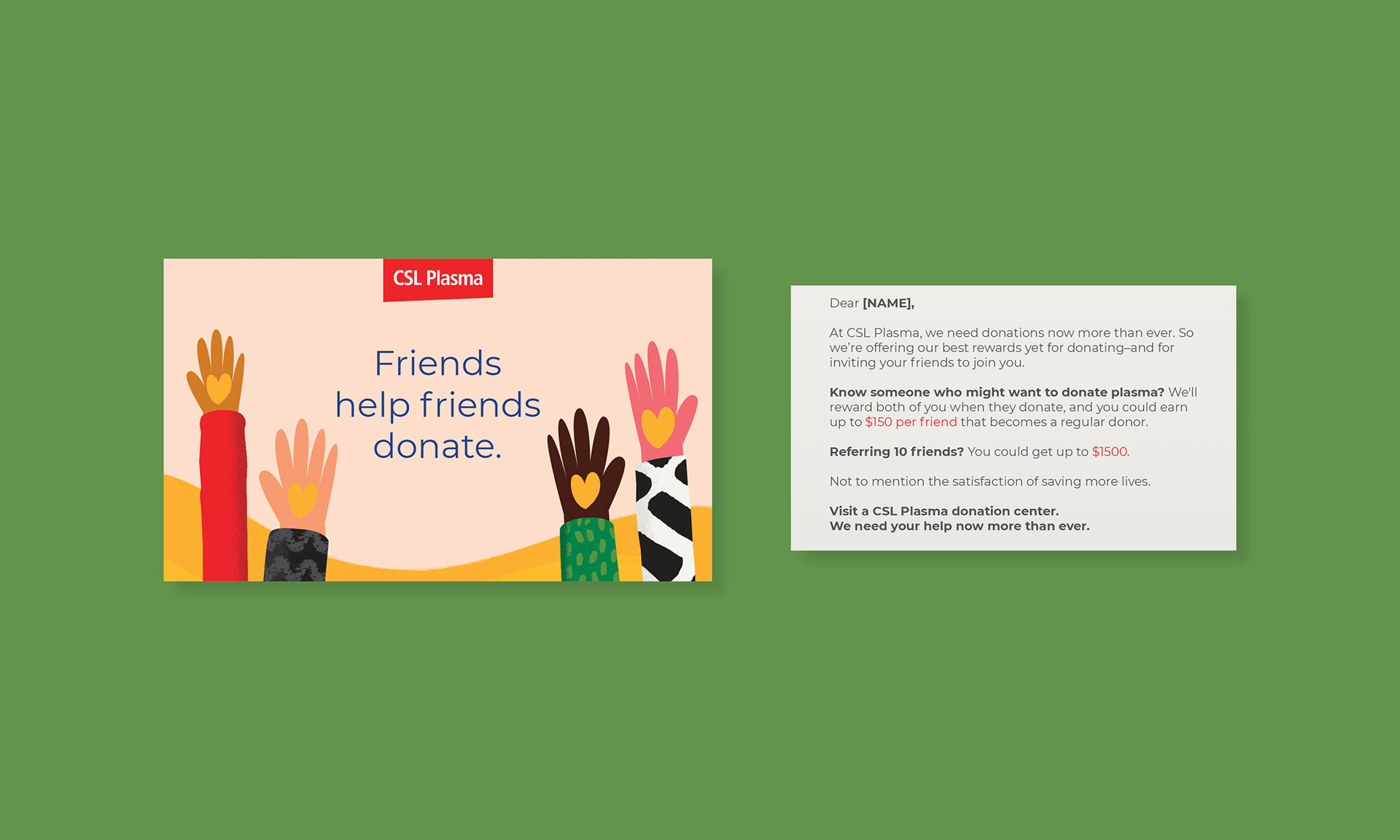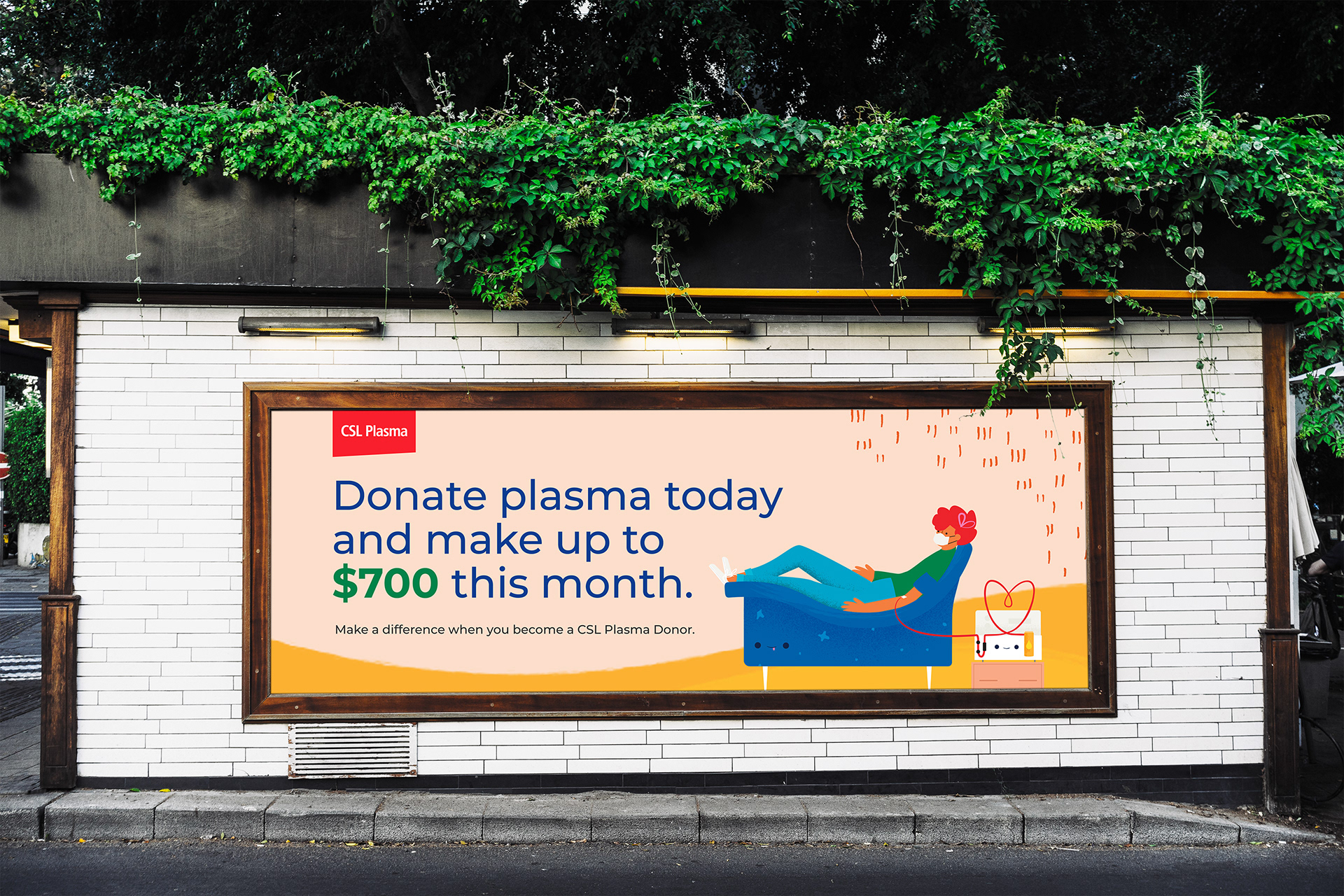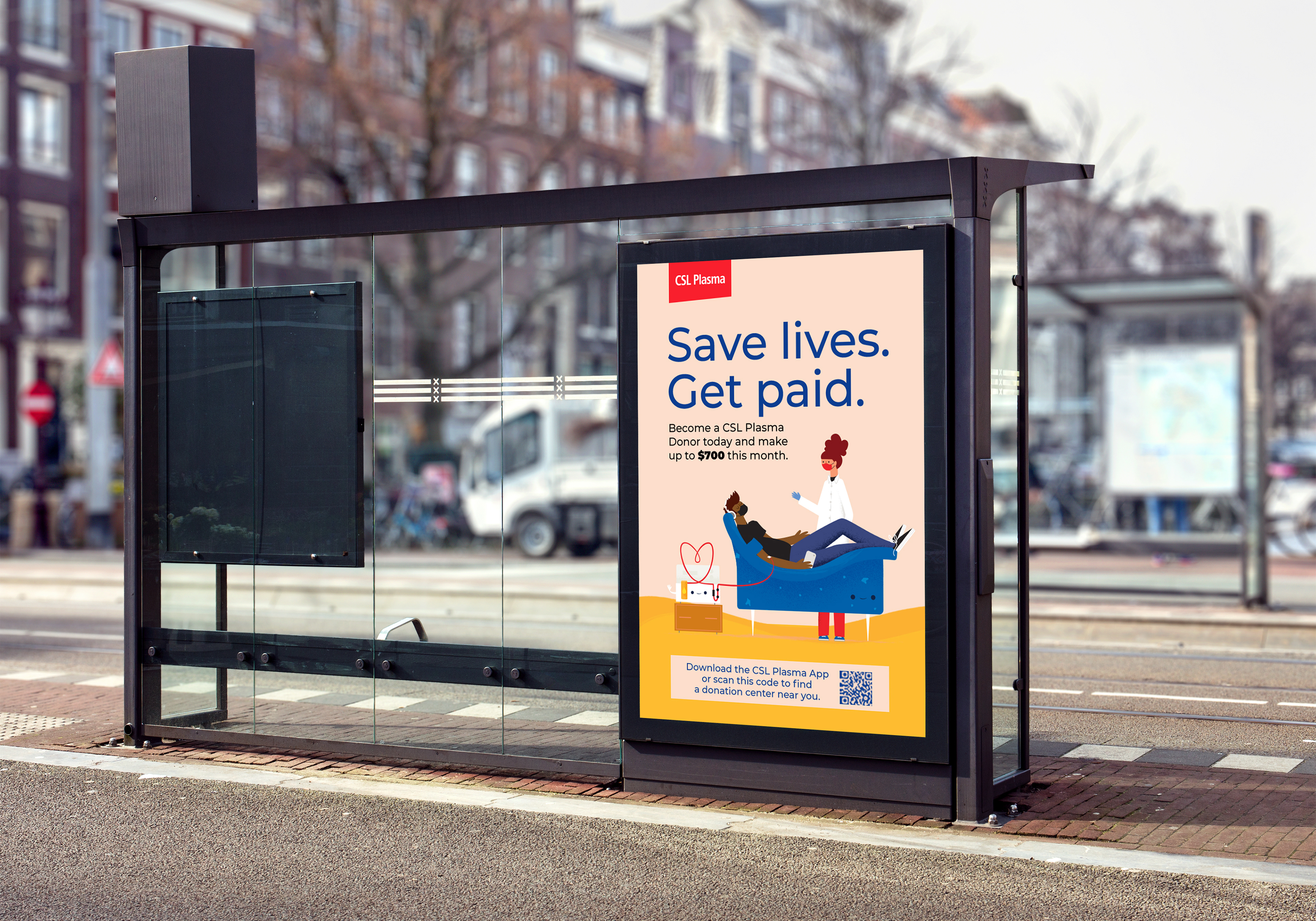 The two big spikes in donations are the 3 weeks directly after we launched new creative. That included this campaign and our Spring Ahead work.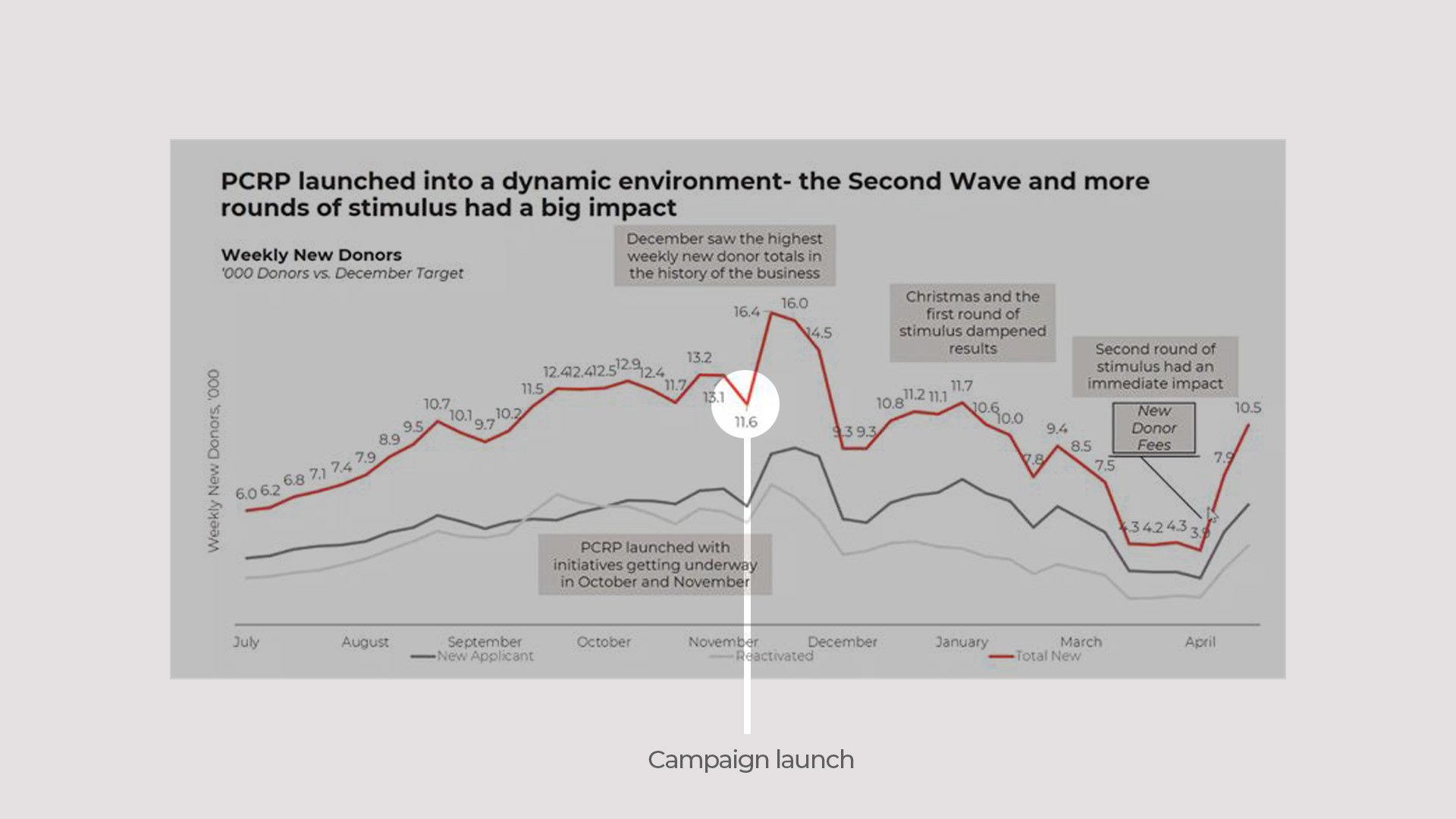 Creative Directors:

Roberto Da
ñino, 
Ann

e Lac
Executive Creative Director: Tom Darbyshire
Illustrator: Andrew Bannecker