To help launch Gillette Labs' new razor with Exfoliating Bar, we created an in-store Augmented Reality experience. Users are able to learn about all the features/functions 
of the razor and experience how to use it in AR.

Users start by scanning the QR code at the display in-store and a loading screen appears with the following message: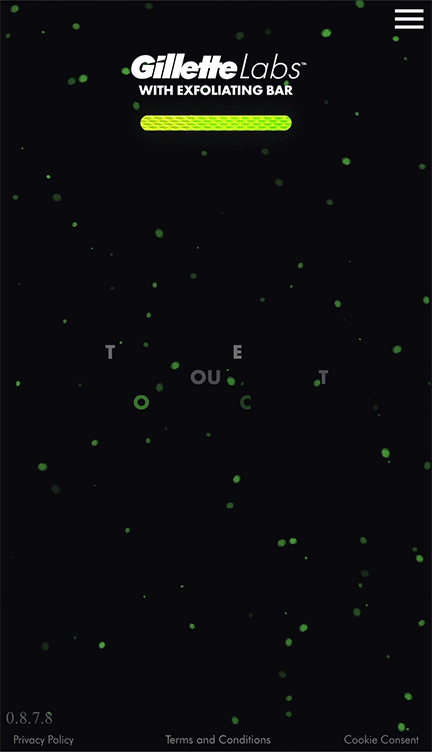 After entering the experience, users can view the razor in a unique 3D space. Starting on the highlighted feature (the exfoliating bar) users can tap between the different hotspots. Using the arrows or circles, they get a quick description, can view ratings/reviews, and see each part of the razor up close.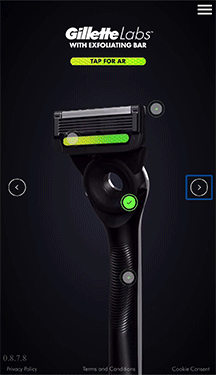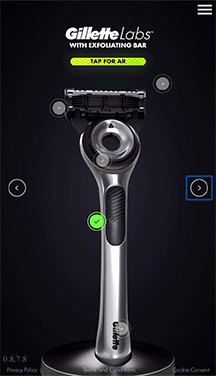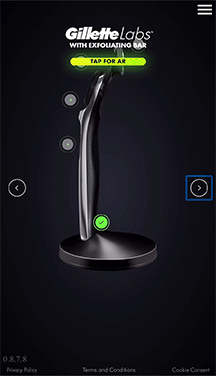 At any point during the experience, users can access the AR portion. The camera will show your background covered in dirt and debris. Using the razor, users "shave" the screen to see how the exfoliating bar works. 
Role: Senior Art Director 
Senior Copywriter: Ryan Sheehy
Creative Director: Jon Bellinger
Executive Creative Director: Mark Ronquillo
Agency: Saatchi & Saatchi